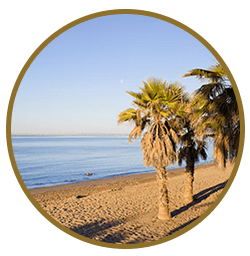 Luxury homes in a luxurious area
The Costa del Sol has long been synonymous with luxury, comfort and excellence, and its reputation as a haven for the wealthy and famous is not unfounded. Those who require a certain high standard of quality and distinction know that Spain's beautiful southern coast is one of the best places in the world for luxurious living and stylish properties. The Coast has many areas where luxury properties are abound but the area of Retamar, Benalmádena, offers an incredibly luxurious lifestyle for sun-seekers from far and wide.
One of the Coast's most prestigious addresses
Benalmádena is centrally situated on the stunning coastal stretch of the Costa del Sol. With well-equipped beaches, a magnificent marina, several golf courses, as well as museums and interesting monuments, the town boasts a privileged position, surrounded by mountains and overlooking the Mediterranean Sea across to the golden coast of Africa.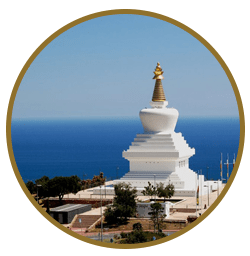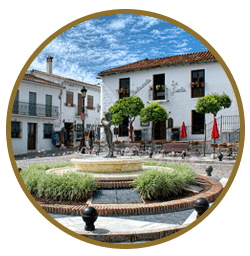 Upmarket luxury and exclusivity combined

With the stunning mountain range serving as an impressive backdrop, Stupa Villas, Retamar, rests in the foothills of the famous mountains that give the Costa del Sol its celebrated micro-climate and is one of the area's most exclusive residential developments. Retamar's perfect positioning and elevated location also gives its properties unrivalled views over the Mediterranean and towards the Rock of Gibraltar and Morocco's Atlas Mountains. This tranquil, peaceful and naturally serene estate is home to some spectacular properties, perfect for the discerning buyer who prefers to be surrounded by beauty and nature, yet only a few minutes' drive from all the action the Coast has to offer.

An alluring enclave of understated affluence
Ensconced in a beautiful villa and with a view of lush green golf courses, palm trees, blue skies, mountains and the Med, Retamar is definitely one of the most enviable areas of Southern Spain in which to live. Choosing a luxury Stupa Villas home in Retamar is to choose a home not only in an elevated location, but one of elevated status too. Beauty, excellence and exclusivity are all bywords of the stunning locality, and the same words could be used to describe our magnificent properties.